MJ Eisenhower & Associates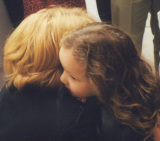 Please click picture to contact us.
MJ Eisenhower & Associates
Independence/Kansas City, Missouri USA




---
MJ Eisenhower & Associates was established by Mary Jean Eisenhower in order to facilitate positive interactions amongst the peoples of the world. This encompasses a broad array of activity, including but not limited to the following:

* National and International Consulting
Non-profit and Corporate Globalization
* Veterans Advocacy
* Community Issues
Nationwide and International
Development / Community Building
* Public Speaking


Mary Jean Eisenhower has been an international activist most of her life. She lived in Brussels, Belgium as a teenager when her father, John Eisenhower was US Ambassador to Belgium. Eisenhower's passion for internationalism was further embedded through nearly two decades of international and domestic work on all levels. Her extensive experience includes cultural understanding, education, and humanitarian issues. Her focus is on peace building, and a broad array of activities which are designed ultimately to create harmony and prosperity in national and international settings.

Since 1993 she has visited over 75 countries, on 6 continents, multiple times. Projects have included everything from supporting and visiting demining teams, to Peace Camps, cultural programs veteran programs and student programs. She is also active in the Veteran arena, with a strong desire to serve those who have served not only those of us at home, but those around the globe.

We believe in the integrity and resilience of the greater masses of people. It is a sad fact that over 90% of the world's population lives on less than $2 USD per day. We believe if we bring people together and create honest and trustworthy commerce that we can begin to alleviate the despair and mistrust among people that has increased so painfully in the last several decades.

Eisenhower has been heavily influenced by her grandfather, Dwight D. Eisenhower's example and teachings. The quote by him that has influenced her most is taken from his Farewell Address to the nation given January 17, 1961. It is the last paragraph:

"We pray that peoples of all faiths, all races, all nations may have their great human needs satisfied; that those now denied opportunity shall come to enjoy it to the full; that all who yearn for freedom may experience its spiritual blessings; that those who have freedom will understand also its heavy responsibilities; that all who are insensitive to the needs of others will learn charity; that the scourges of poverty, disease and ignorance will be made to disappear from the earth, and that in the goodness of time, all peoples will come to live together in a peace guaranteed by the binding force of mutual respect and love."
-- Dwight David Eisenhower
___________________________________________________________________

Ms. Eisenhower has received numerous awards including the Knight of Peace from the International University in Assisi, Italy, Honorary Doctorates in Humane Letters from Schiller International University, Park University and William Jewell College, the Medal of Honor from the Slovak Republic, Friendship Ambassador from the Peoples Republic of China, The Friends of Freedom Award, The Pillar of Patriotism Humanitarian, The Martin Luther King "I Have a Dream" (From Hosea Feed the Hungry and Homeless) The Harry S. Truman Award for Public Service, Fellow, Churchill Foundation, Fellow Stanford University, among others.